Blistering performances, and a transfer saga along the way, mean that Andrey Arshavin will always be remembered by football fans. With the latest edition of the Euros almost here, it's only natural to look back and reminisce at players who shone in past tournaments. At Euro 2008 there is one name that instantly comes to mind – Andrey Arshavin.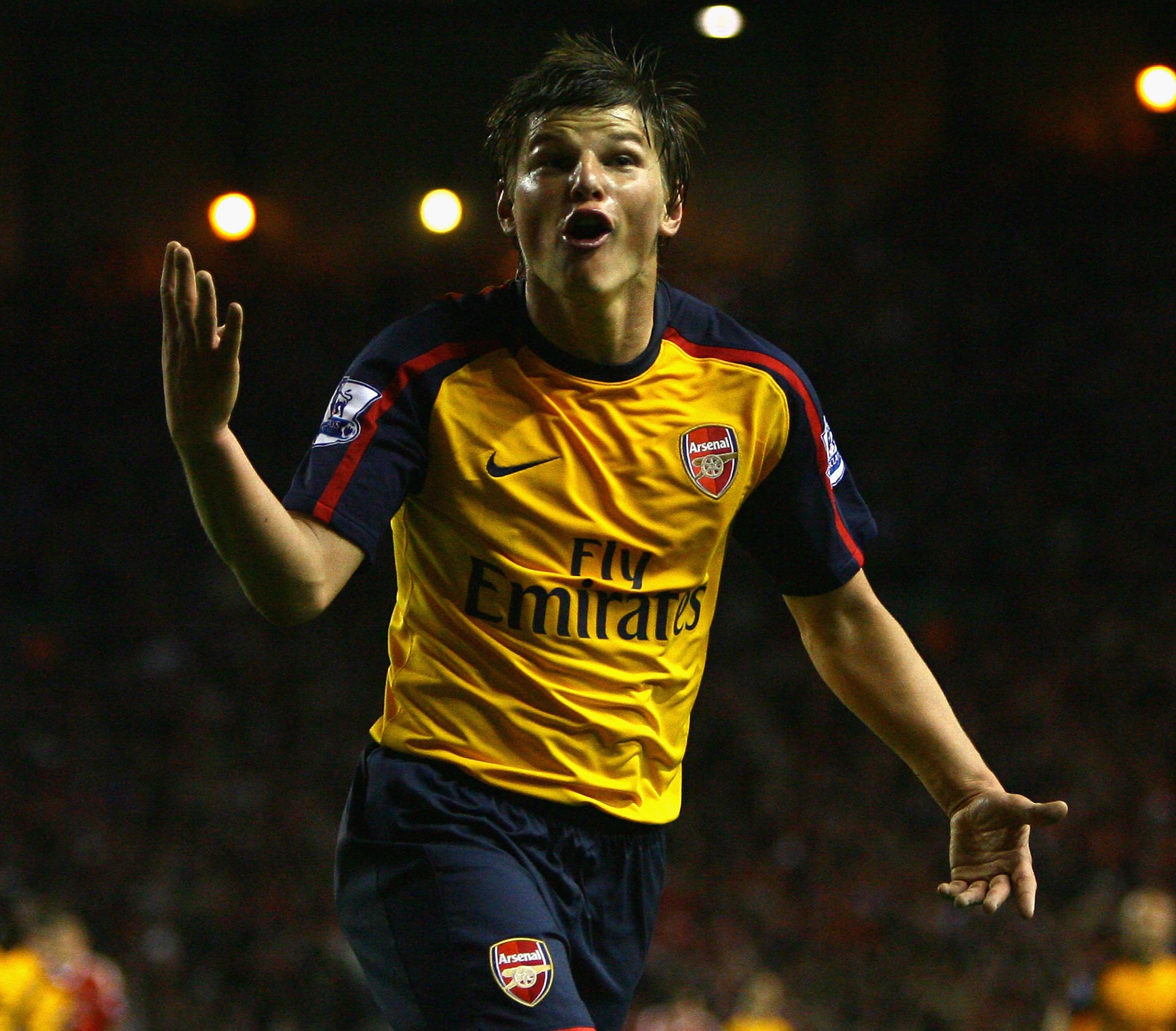 The diminutive Russian forward was the undoubted star of the Zenit St Petersburg team that won the 2008 UEFA Cup – winning man of the match in the final against Rangers – but it was at the Euros where his star arguably shone brightest. Despite being suspended for the first two group games, he immediately came to life by creating one goal, and scoring another, in Russia's final group match against Sweden.
In the quarter-final against the Netherlands he starred again, setting up a goal and scoring his own four minutes later. He lists that 3-1 win as one of his three best performances ever. Those heroics couldn't be replicated in the semi-final against Spain as Russia lost 3-0, but clubs across Europe had really taken notice of the forward.
What followed was a transfer saga that rumbled on and on, with the likes of Barcelona and Tottenham sending in offers of their own for Arshavin. But it was the link to Arsenal that remained consistent and after a whirlwind affair, which involved a certain Vladimir Putin at some stages, the Gunners eventually got their man in the January 2009 transfer window – but only just.
With just an hour left until the transfer deadline, Zenit finally accepted an offer from Arsenal – although it was still delayed thanks to a combination of compensation payments and a snowstorm. The following day it was finally confirmed that the Russian had signed a long-term deal with the club.