Andrei Arshavin has been named as one of the ambassadors for the Euro 2020 tournament which is set to be hosted in 12 European countries. Russia is one of the 12 countries hosting the tournament and Arshavin was named the ambassador for his country.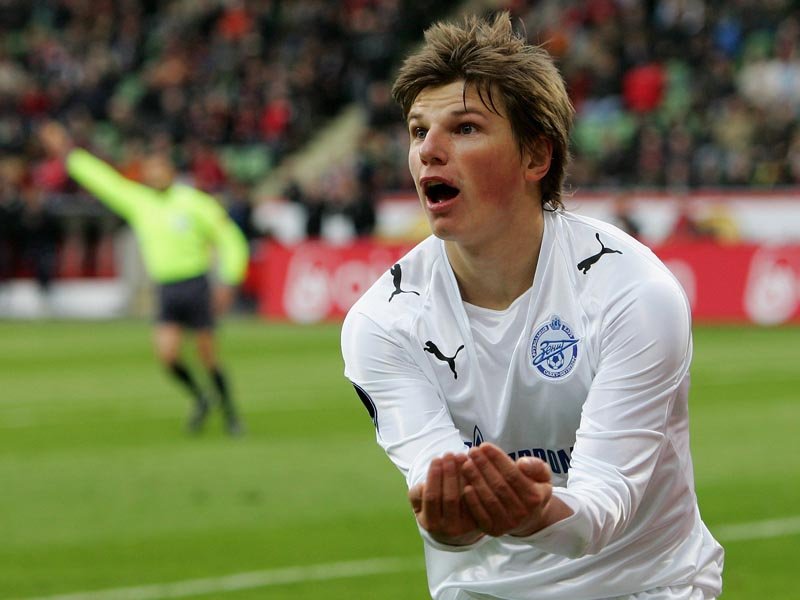 The 37-year-old forward played for Zenit St Petersburg within two stints from 2000 to 2008. He later signed for Arsenal for a then-record fee of £13 million and quickly became a cult hero at the club. his four-goal performance at Anfield in the 4-4 draw with Liverpool is the major highlight of his stay at the Emirates.
He also scored the winner in the Champions League home leg against highly fancied Barcelona as the Russian winger was a man for the big occasions. In total, he made 14 appearances for the Gunners scoring 31 goals.  He returned to Zenit in 2013 and played a two seasons before moving to FC Kairat.
During his time at Zenit, the forward won three Russian league titles, and the Europa League making him a legend in the Russian club. The Euro 2020 tournament is to be held in these twelve cities London, Munich, Rome, Baku, Saint Petersburg, Bucharest, Amsterdam, Dublin, Bilbao, Budapest, Glasgow and Copenhagen.
UEFA made the choice to host the Euro 2020 championship in different cities as part of its 60th-anniversary edition.  The Tournament would also retain the current 24 team format which was introduced in the last edition in 2016.
Each team would have to play the qualifiers which has begun to be eligible for the tournament. This means that they could be a scenario that a host country fails to qualify for the tournament.
Portugal are the current champions of the Euros having won it in 2016 courtesy of an Eder long-range shot in extra time against host nation France.